Nick Sitter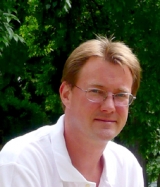 Professor
Research Affiliate
Building:
Oktober 6. u. 7
Phone number:
+36 1 327 3130
Qualifications:
PhD, London School of Economics and Political Science
MSc, London School of Economics and Political Science
BSc (econ), London School of Economics and Political Science
Academic/Professional Experience and Achievements:
Nick Sitter is Professor of Public Policy at the CEU Department of Public Policy, Professor of Political Economy at the BI Norwegian Business School and Research Associate at the LSE Centre for Analysis of Risk and Regulation. His research interests include public policy (European integration, energy policy, competition law), party systems (political parties, party strategy, Euroscepticism), and political violence (democratization, civil war, terrorism. Books and journal special issues include Europe's Nascent State: Public Policy in the EU (co-edited with Johan From, Gyldendal 2006), Understanding Public Management (with Kjell A. Eliassen, Sage 2008), an edition of Nations and Nationalism on Constitutionalism in Europe (co-edited with Bill Kissane, 2010), and A History of Terrorism (Dreyer 2014 - in Norwegian). For a list of publications see cristin.no. Nick joined the Department of Public Policy as Head of Department in 2008, and served as Head of Department until 2011. In 2012-14 he is publishing a number of articles and book chapters on energy policy and terrorism as a contributor to the EU-funded GR:EEN (Global Re-ordering: Evolution through European Networks) FP7 research project. Nick Sitter holds a PhD from the London School of Economics and Political Science, Department of Government, on the development of competitive party systems in post-communist East Central Europe. He also holds an MSc in West European Politics and BSc (econ) in Government and History from the London School of Economics. Previous academic positions include lectureships in at the American University, Florida State University, and Reading University, and a part-time teacher position at the LSE. Before completing his PhD, Nick Sitter worked as a political consultant in London.
Academic/research topics:
public policy
public management
Publications
Book Chapter
Conference Paper
Journal Article
Miscellaneous
Report
Working Paper